At Ilchester Dental Care our highly skilled, friendly team shares the same single vision: we put you first. Together, we are dedicated to providing you with a first class experience, from the comfort of our reception to the very latest innovations in dental technology. We aim to make sure you have the best possible care from the second you walk through the door.
Find out more abou teach of our practice team members below.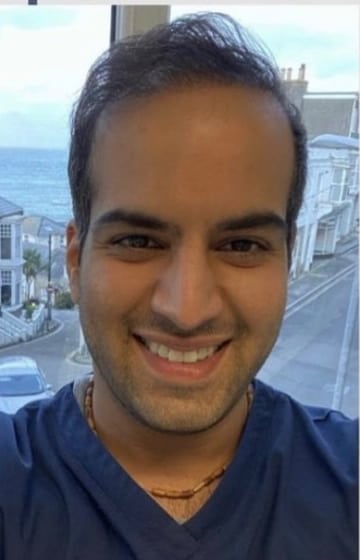 Associate Dentist
BDS Cardiff 2015
GDC No. 259208
Amit qualified as a Dentist in 2015 from Cardiff University. Although originally from North London, Amit has spent much of his Dental career working in the Southwest of England.
He enjoys all areas of general dentistry but has a particular interest in cosmetic dentistry, including full mouth smile makeovers. Amit will be more than happy to discuss your potential smile makeover journey with you using one or a combination of options such as teeth straightening, whitening and veneers. Amit is keen to progress his career and is always searching for new products to provide the best possible care to his patients.
In his spare time, Amit enjoys attending martial arts lessons, cooking and supporting his favourite football team.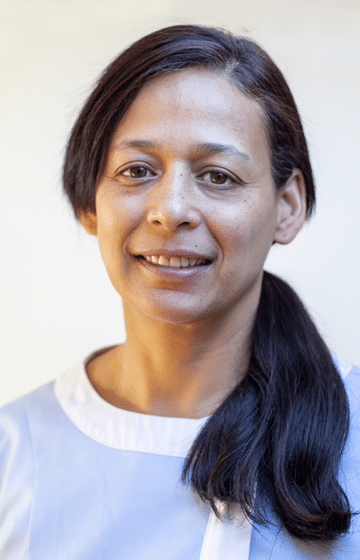 Associate Dentist
BChd. Post Graduate
Diploma PDD
GDC No. 72010
Zarina completed her undergraduate training at the University of the Western Cape in 1996 and relocated to Norwich, UK where she worked in a big group practice for 18 months alongside experienced practitioners. The next year was spent travelling with her husband in South East Asia, Europe and South Africa and filled in as a locum dentist for the British Army based in Rheindahlen, Germany.
In 1999 Zarina joined a private family practice in Wiltshire gaining invaluable experience as a general dentist.
In late 2003, after the birth of their son, Zarina and her family moved back to Cape Town, South Africa and later joined a private practice on a part time basis as well as joining the Faculty of Dentistry at the University of the Western Cape as a clinical supervisor and commencing a 2-year diploma in Clinical Dentistry. On completion of the diploma, a position at an upmarket private practice (Drs Brown Reid and Solomon) in Cape Town became full time.
Endodontics and advance restorative dentistry are the two areas of dentistry that really appeal to Zarina and she has focused on these areas throughout her career. Having worked in consultation with world renowned periodontal surgeon, Dr. Howard Gluckman for many years, who placed a number of implants for many of her patients. Zarina then proceeded to successfully restore them. Zarina was privileged enought to be invited to be part of a monthly peer group at the Implant Clinic run by Dr. Howard Gluckman and Dr Deon de Villiers. It was here that she was inspired to pursue advanced minimally invasive restorative occlusal rehabilitation treatments.
Over the years in private practice in Cape Town, Zarina maintained a very high standard both clinically and professionally and had a loyal following of long-standing patients who had been much appreciative. Zarina takes the time explaining to patients the possible treatment options, prognosis of each and the possible pros and cons as well as the costs involved. Zarina understands the importance of a good relationship with her parents, so that they feel at ease discussing their thoughts on treatment and financial implications.
At the beginning of 2020 Zarina was approached by the Department of Environmental Affairs in South Africa. They were looking for a dentist to travel to the South African Antarctic Base (SANAE IV) to treat several patients with dental emergencies as well as their new team that was due to commence their 14-month tour. The conditions and equipment were challenging to say the least, but with improvisations and much help from many on the base and part of the team, each dental issue was successfully treated. Zarina felt very thankful she was selected to serve her country and experience all of it, starting the journey on the wide-open sea, watching wild life, meeting people from all walks of life (students, crew, researchers), watching the magnificent SA Agulhas 'break the ice', the beauty of Antarctica (white desert), the helicopter journeys and of course the experience of the snow scooter!
In December 2020 Zarina relocated to the UK from Cape Town, South Africa and in March 2021 joined Lyme Bay Dental & Implant Clinic as a General Dental Practitioner. In September 2022 she joined the team at Ilchester Dental Car as a General Dental Practitioner and feels privileged to work with such kind, supportive and caring colleagues.
In her spare time Zarina very much enjoys hiking. Her approach to doing root canal treatment is inspired by how she approaches her hikes. How you start will determine how you finish. Slow and steady will eventually help you to achieve the goal. Zarina loves the challenge and effort it takes to succeed. In addition to hiking, cooking and travelling and spending time with family and friends are a passion to her. Making people smile and making a difference in their lives and strive to treat her patients the way she wants to be treated.
Continuous education is very important to Zarina, as well as being part of a dental family where she can share her knowledge & advice, she can learn from those that have more experience in a particular field. Zarina loves her work and hopes her passion is visible to those she helps.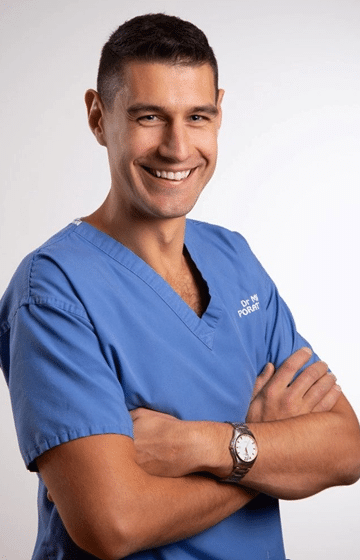 Dental Practitioner
Implant Services
DMD Semmelwis University 2010, PGDIP Dental Implantology
GDC No. 258460
Miklos qualified in Hungary from Semmelweis University Budapest in 2010 and started his career in private implant and TMJ practice where he worked for seven years. To deepen his knowledge and learn more about comprehensive and patient centred approach he finished a three year long postgraduate specialist training as Conservative dentist and Prosthodontist and entered a Hungarian specialist register in 2017. He is a great believer of minimal invasive dentistry, where highly aesthetic and functional smiles could be created with minimal amount of intervention.
To be able to replace missing teeth and provide fixed and aesthetic solutions, restore the chewing function for those who would like to smile and enjoy food again without wearing dentures or without sacrificing healthy tooth material needed to fit a bridge, he certified as in implantologist from Cambridge in 2019. He decided to continue his studies and gained his Postgraduate Diploma degree in implantology in 2021 from Cambridge Acamedy of implant dentistry.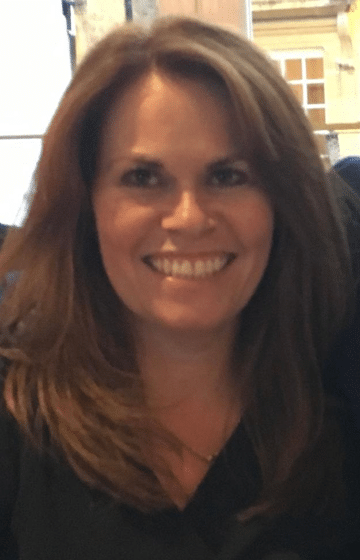 Dental Hygienist
Diploma in Dental Hygiene (RCS Ed) 2002
Diploma in Dental Therapy (RCS Ed) Bristol 2014
GDC No. 6055
Originally from Somerset, Gemma qualified as a Dental Hygienist within the Royal Air Force in 2002 and latterly as a Dental Therapist at Bristol Dental Hospital in 2014 where she was awarded the BSDHT prize for student with the highest theoretical achievement.
Experience has been gained working within many dental settings including the MOD, community, hospital, prison, NHS & private practice.
Gemma's clinical interests include the prevention of gum disease and patient motivation.
Outside of work Gemma enjoys watching Formula 1 and loves spending time with her family as well as worldwide travel.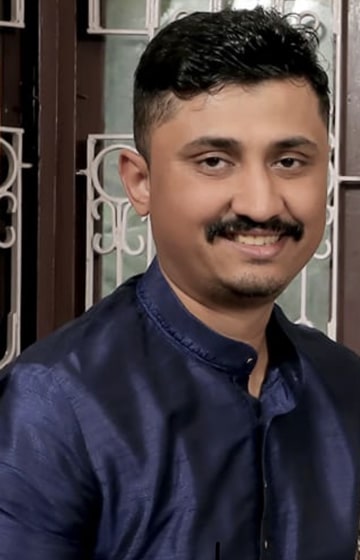 Dental Hygienist
Bachelors in Dental Surgery (BDS) Rajiv Gandhi University of Health Sciences 2013
GDC No. 303158
Prince studied and practiced in India as a Dentist and migrated to the UK to be with his family in 2019. Transitioning to practice as a Dental hygienist in the UK in November 2022 with the GDC, whilst he awaits dates to sit his statutory examinations to work as a Dentist in the UK.
Prince has gained experience working in a variety of settings including rural areas and treating a range of patients from paediatrics to the highly elderly and vulnerable.
Clinical interests include patient education on good oral hygiene and prevention of cavities and other gum diseases.
Outside of work Prince likes to spend time with his young family, exploring a variety of cuisines and travelling to discover places in and around the local area, as well as abroad.
Practice Manager
National Certificate for
Dental Nurses 2001
BDA Dental
Radiography 2015
BDA Oral Health
Education 2017
GDC No. 128609
Sharon started her dental career as a Dental Nurse in July 1999. Over the years Sharon has gained experience in many roles including clinical, administrative and practice management, working in both NHS and private practices.
In 2012 Sharon switched from general dentistry and focused her attention to Orthodontics (teeth straightening). She has extensive knowledge of the Invisalign system and understands the benefits of how a smile can affect someone's confidence, therefore changing someone's life by enhancing their smile. Sharon is passionate about attention to details and is patient care focused to provide a high quality service. Sharon transitioned into practice management in 2021 and started as a practice manager in Ilchester in May 2022. Whilst her primary role is as practice manager, from time to time you may see her in her scrubs in a surgery after choosing to keep her GDC registration active.
Outside of work Sharon is a Mum of two secondary school aged children and in her spare time can be found in a rehearsal room or treading the boards at local theatres in amateur productions.
Dental Nurse
Diploma in Dental Nursing Level 3 QCF City & Guilds 2017
GDC No. 275798
Dental Nurse
Diploma in Dental Nursing NEBDN 2018
GDC No. 276019
Dental Nurse
NVQ L3 Oral Health Care: Dental Nursing & Independent Assessment City & Guilds 2005
GDC No. 158882
Dental Nurse
Diploma in Dental Nursing NEBDN 2022
GDC No. 306057
Dental Nurse / Treatment Coordinator
Diploma in Dental Nursing Level 3 QCF City & Guilds 2019
GDC No. 285828
Receptionist / Administrator
Receptionist / Administrator