What is teeth whitening?
Teeth whitening can be a very successful way of lightening the natural colour of your teeth without removing any of the tooth surface or damaging it. Usually the original shade of the tooth is whitened to a lighter colour, rather than being turned completely white.
There are a number of reasons why you might get your teeth whitened. Everyone is different; and just as our hair and skin colour vary, so do our teeth. Very few people have brilliant-white teeth. As we get older our teeth get darker; partly due to our age but also as a result of the food and drinks that we consume. Tea, coffee, blackcurrant juice, red wine and other foods that have strong colours can have an effect on the overall colour of our teeth. Teeth may also darken as a result of some antibiotics or through smoking. 'Calculus' or tartar can also affect the colour of your teeth.
How long does home whitening take?
The total length of the home bleaching treatment varies, depending on how discoloured your teeth are and the shade you want to get to. It can usually be finished within two to four weeks. You may need up to four visits to the dentist. Your dentist will need to make a thin mouth guard and will take impressions for this at the first appointment. Once your dentist has started the treatment, you will need to continue the treatment at home. This means regularly applying the whitening product over two to four weeks, for 30 minutes to one hour at a time. The dentist will discuss with you exactly how long you should keep the tray in your mouth. It is important to follow the instructions that you are given to get the best result.
What other procedures are there?
There is a chair-side 'power whitening' or 'laser whitening' procedure. A Gel is painted onto your teeth and then a light is shone onto the gel to speed up the whitening reaction. During this procedure, a soft material is placed over your gums to protect them.
How long does chair-side power whitening take?
Your dentist will need to assess your teeth to make sure that you are suitable for the treatment. Once it has been agreed, this procedure usually takes about one to two hours.
How long will my teeth stay whiter?
The effects of whitening are thought to last up to three years. However, this will vary from person to person. The effect is less likely to last as long if you smoke, or eat or drink products that can stain your teeth. Ask your dentist for their opinion before you start the treatment.
What are the side effects?
Some people may find that their teeth become sensitive to cold during or after the treatment. Others may have discomfort in the gums, a sore throat or white patches on the gum line. These symptoms are usually temporary and should disappear within a few days of the treatment finishing. If any of these side effects continue you should go to your dentist.
Follow On Care
Many people find that their teeth and gums feel cleaner after they have been whitened. You can help to keep your teeth white by cutting down on the amount of food and drink you have that can stain your teeth. Don't forget, stopping smoking can also help prevent discolouration and staining.
The following tips are recommended to help keep your teeth whiter for longer:
Brush your teeth for two minutes, twice daily using a fluoride toothpaste.
Cut down on your sugary foods and drinks.
Visit your dentist every 6 months.
How much does teeth whitening cost?
For information on pricing, ask your dentist about our Teeth Whitening Treatments or speak to our team by calling us on 01305 774370.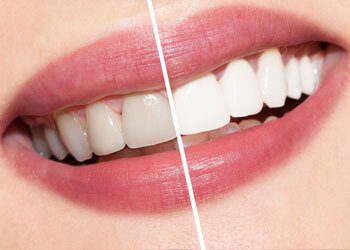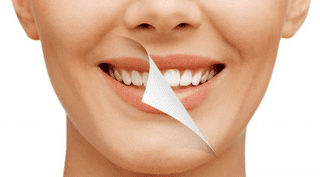 CONTACT OUR TREATMENT COORDINATOR
We can offer a range of solutions for your perfect smile. Just fill out the form below to arrange your consultation:
Our Treatment Coordinator's role is to use training and in-depth knowledge to inform and educate you, ensuring you can make informed decisions that are right for you.
This means that all our patients have someone to talk to, throughout their journey with us. Fill out the form and we'll get in touch.

Popular Treatments
Cosmetic Dentistry
Restorative Dentistry
Dental Implants
Teeth Whitening
Hygienist
Emergencies
If you are already registered with us and require emergency treatment please call the practice to book in.
Opening Hours
Wednesday
8:30am to 5:00pm
Thursday
8:30am to 5:00pm